(L) Jyotshna Habibullah and Satyam Sahay (D) Faryal and Faisal Razzaqui on a 1967 model Lambretta scooter (BCCL / Aditya Yadav)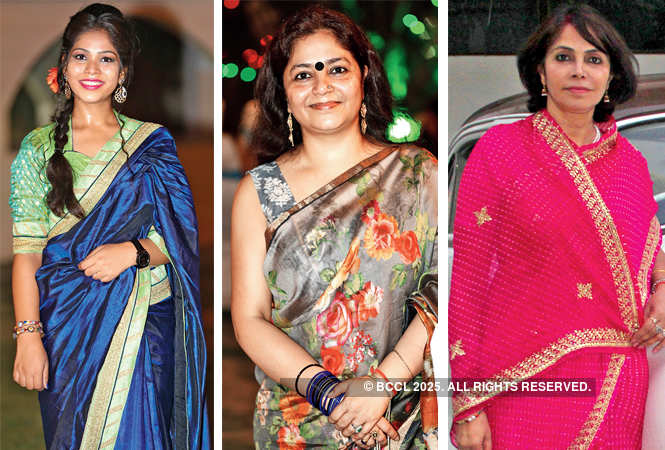 (L) Ayushi Chauhan (C) Dimple Trivedi (D) Kanak Rekha Chauhan
(BCCL / Aditya Yadav)
The four-day precursor of the recently held Lucknow Literature Festival in the city gave Lucknowites a full-fledged dose of entertainment, music and literature. The event began with a discussion with writer Yatindra Mishra about her National Award winning book on singer Lata Mangeshkar. Mishra told the audience how he got started writing the book.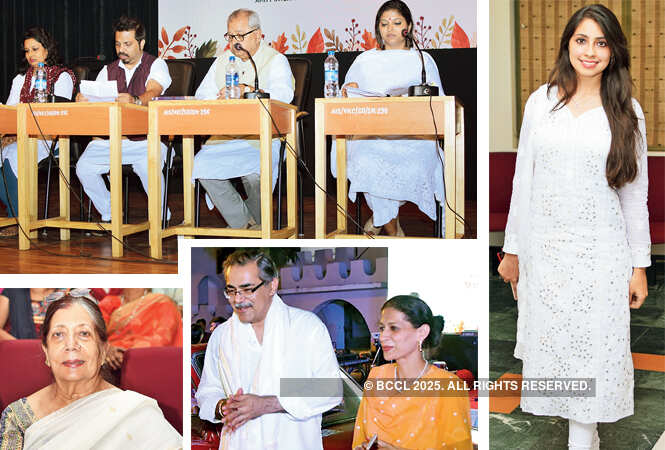 Clockwise from left (LR) Asmita, Sumanto, Jameel Gulrays and Ila, Aashna Chhabra, Udaijit & Sona Singh and Qamar Rehman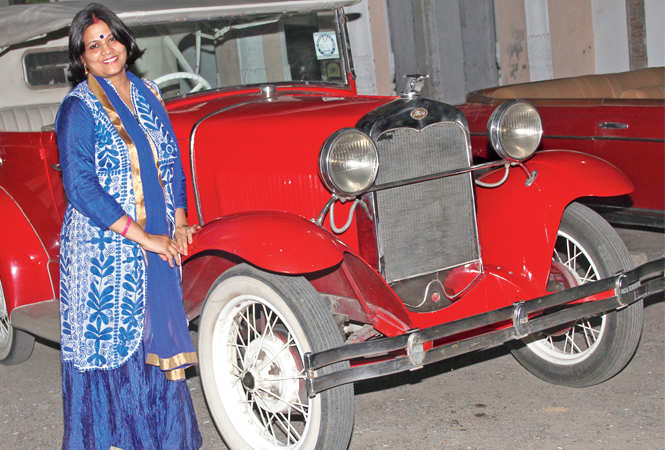 Anuradha Chauhan with her 1929 Ford (BCCL / Aditya Yadav)
On the second day, the Lucknowites were treated to a one-of-a-kind event where the stories of Munshi Premchand, Rabindranath Tagore, Saadat Manto and Ismat Chughtai were read by a Katha Kathan literary group from Mumbai. Jameel Gulrays, along with Asmita and Farhan and others, delighted audiences with their telling of stories from the books of these pillars of literature.
The third day brought a musical treat in the form of famous Bollywood lyricist Irshad Kamil in the session Angana Phool Khilenge. In a conversation with Stutee Ghosh, Irshad, who has written songs for "Raanjhanaa", "Highway", "Jab We Met" among other blockbuster films, spoke of his special bond with director Imtiaz Ali and of how the songs of "Rockstar" he wrote held a special place in his heart.
After a heavy dose of literature and intellectual discussion, the festival ended on a positive note with a classic car show where the owners of these treasured possessions came dressed in fancy outfits and danced and sang numbers. from the era of the brand of their vehicles. Ajay and Meenakshi Jain, Arun and Meenakshi Sharma, Jyotsana Habibullah, Satyam Sahay and almost everyone present at the hotel where the event took place, danced that evening in which Udaijit Singh and his wife Sona also were commended for saving and conserving their hotel, a heritage building in the city.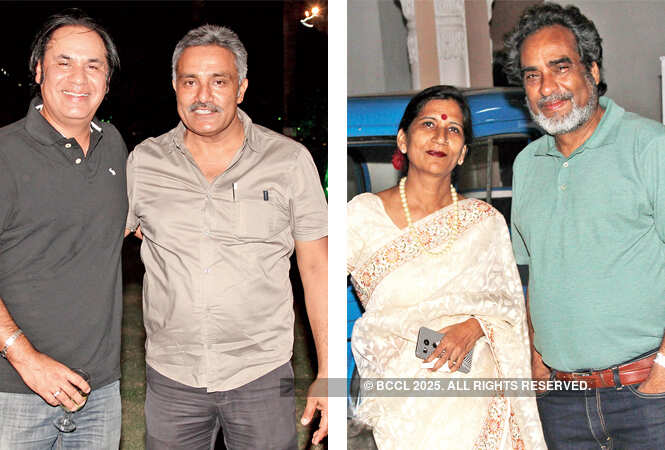 (G) Mickey Kohli (G) and Anurag Mishra (R) Kunjshree and Anant Jauhari (BCCL / Aditya Yadav)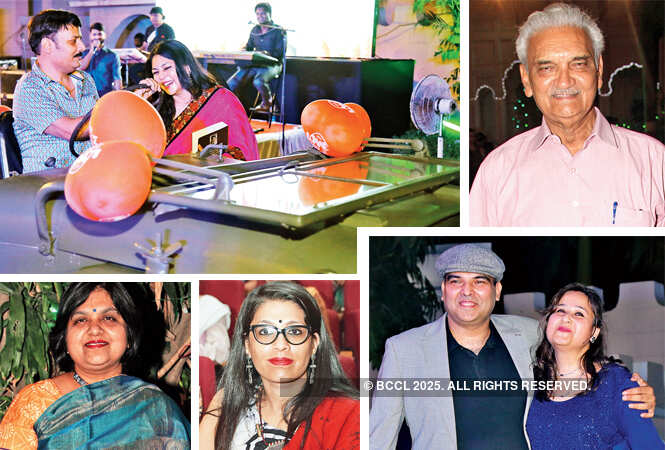 Clockwise from left Ajaish Jaiswal and Sangita sang a romantic duet sitting in a Ford Jeep, Anil Rastogi, Arun and Meenkshi Sharma, Surabhi Sahay and Bulbul Godiyal (BCCL / Aditya Yadav)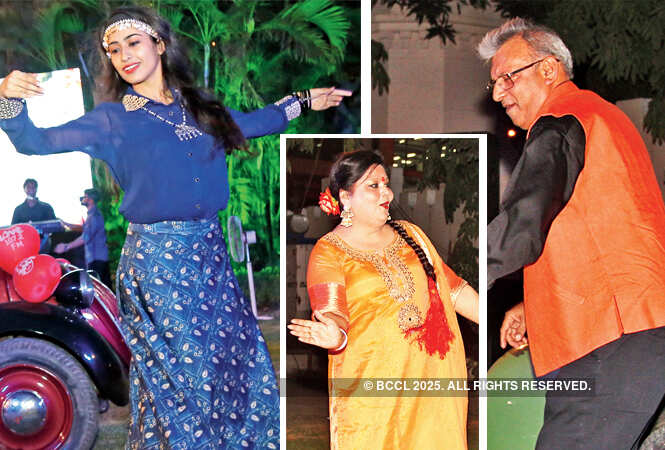 (G) Geet Satyani (C) Meenakshi Jain (D) Ajay Jain (BCCL / Aditya Jain)