Participants in the first Kuumba Journeyz cultural enrichment camp explored their culture while developing a better understanding of music, school subjects and athletics. They presented what they learned at a special presentation for parents on July 28.
The camp, held July 6-29 and based at the former Norlina High School, was made possible through the joint efforts of Shavon Marie Russell, her daughter, Imani Jones, Julian Green, Jimmie Townes and Felix Greene.
Russell was inspired by the camp and many of its efforts in the life of The Whole Village Rites of Passage program founded by Vernita "Nana Vee" Terry and Felix Greene at Warren County Middle School.
A graduate in Music Education from Central University of North Carolina at Durham, Russell pursued a career in education which recently included founding the Unity Music Academy to provide lessons in voice, piano, musical theater. and African dance, as well as music workshops.
She also created Black Journeyz, a group of teaching artists whose members represent a range of professions, from educators to entrepreneurs.
Russell then collaborated with his holistic father, Felix Greene of Kuumba Circle, a collective of African percussionists. This partnership resulted in Kuumba Journeyz, a reference to the Swahili word for creativity.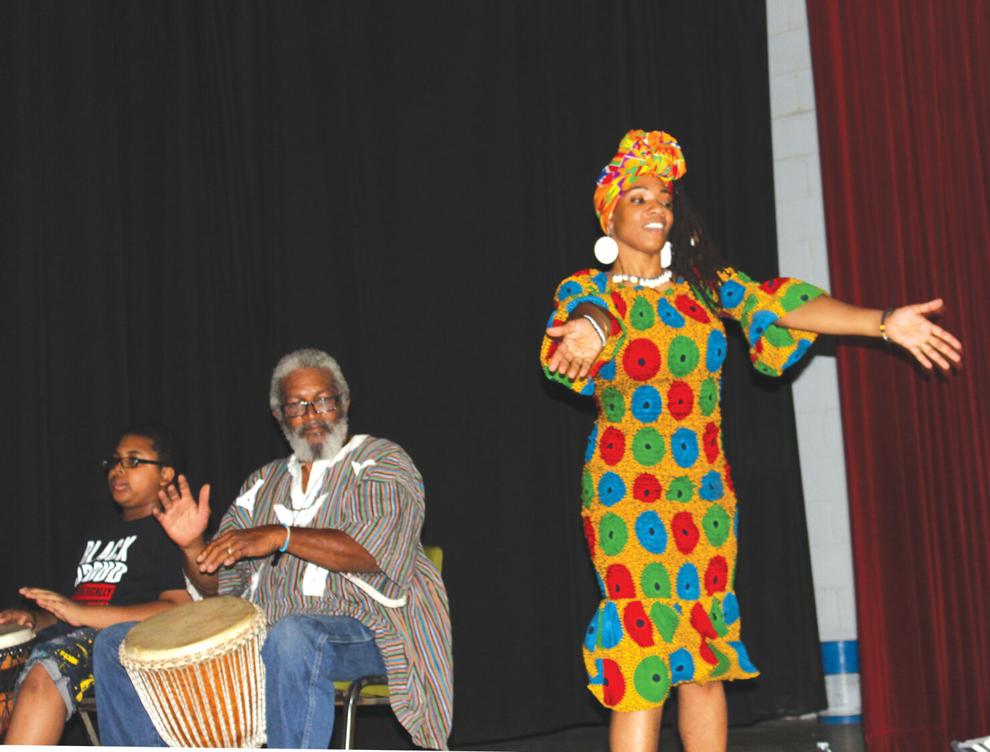 The Kuumba Journeyz Cultural Enrichment Camp represents not only the result of this collaboration, but also a step towards Russell's goals of providing education in African culture and dance, academic subjects and crafts to children and youth. .
Last week, four of the camp attendees – Imani Jones, Robert Overby III, Isaiah Watson and Janiyah Williams – showcased their talents. Working in pairs, they showcased their entrepreneurial skills by selling a variety of products at an entrepreneurship fair.
Working alone and with members of Kuumba Journeys, the four young people also showcased their developing musical talents through djembe and piano.
Students also demonstrated musical notes and the number of beats each receives, as well as the meanings of musical terms.
Russell noted that music enabled young people to learn other languages, such as Swahili and Italian.
Students also demonstrated the use of sign language in affirmations including the words brilliant, love, unity, and excellent.
In addition to music, the camp also covered topics such as math, reading, crafts, arts and crafts, and conflict resolution.
The camp also allowed young people to develop their career goals. For Jones, it's becoming an actress. Overby would like to become a firefighter. Watson hopes to become a professional athlete / veterinarian. Williams would like to become a cosmetologist.
Russell described the inaugural camp as a success.
"It was an honor to have such a great group," she said.
Greene was also impressed with the participants, especially how quickly they learned to play the djembe.
"I am extremely proud of their progress," he said.
For the four young participants, the Kuumba Journyz Cultural Enrichment Camp may be the encouragement they need to pursue their dreams while continuing their life journey.