Some global pandemic may have limited Melbourne's creativity last year, but in May the city more than makes up for this artistic drought. Kicking off with the Total Lunar Eclipse on Wednesday, May 26, the city is set to host Rising, an all-new arts and culture festival and ambitious celebration of the venue. Taking place over 12 nights and descending to venues and public spaces across the city, it is expected to feature 133 different projects and events involving more than 750 Victorian artists. Expect a large-scale celebration of music, art and performance, in which the organizers strive to become the major cultural event for the entire Asia-Pacific region.
After being forced to postpone its scheduled debut in 2020, Rising has now been in the works for more than two years. Its extensive program has been very much driven by the artists involved, with an impressive number of 36 specially commissioned works that will be presented as a world premiere at the event. "We went to see the artists from Victoria and asked them for some bold and ambitious ideas on what a festival can now be," explained co-artistic director Hannah Fox to Concrete playground. "So it's really informed the way we programmed it. It's as much the vision of the artists from Victoria and Melbourne as it is ours. And they were really ahead of us in figuring out how to make a post world work. -COVID. "
Taking place in five distinct districts of the city, Rising will feature a broad mix of music, large-scale public art, large installations and site-specific performances, interspersed with a healthy sprinkling of food and wine. As Fox puts it, "a lot of it is about creating an experience in Melbourne that is completely unique to this place."
And there really is something about this line to get everyone to eat. Exciting, acclaimed Australian artist Patricia Piccinini returns with her first major Melbourne project in nearly two decades, featuring A Constantly repeated miracle unveiling a multisensory artistic experience housed in the rarely seen spaces on the top floor of Flinders Street Station.
The festival's Chinatown will host everything from a nude nightclub called Purple Club to tech-driven alley art takeovers and booming visual projections. At its heart, the Golden Square parking lot building will be transformed into a multi-faceted pop-up gallery, showcasing new works such as Reko Rennie, Parallel Park, Lucy Bleach and more.
At the Sidney Myer Music Bowl, it will become a supernatural forest for The Savages, with light shows, oversized sculptures, mirrored illusions and a pop-up ice rink. The Capitol Theater will host a performance talk by Emmy-winning filmmaker Lynette Wallworth – and at the Comedy Theater you'll see a series of collaborations and special performances to tempt music fans of all stripes, featuring the New Zealanders Marlon Williams, Julia Jacklin, founder of the Saints, Ed Kuepper, and many more.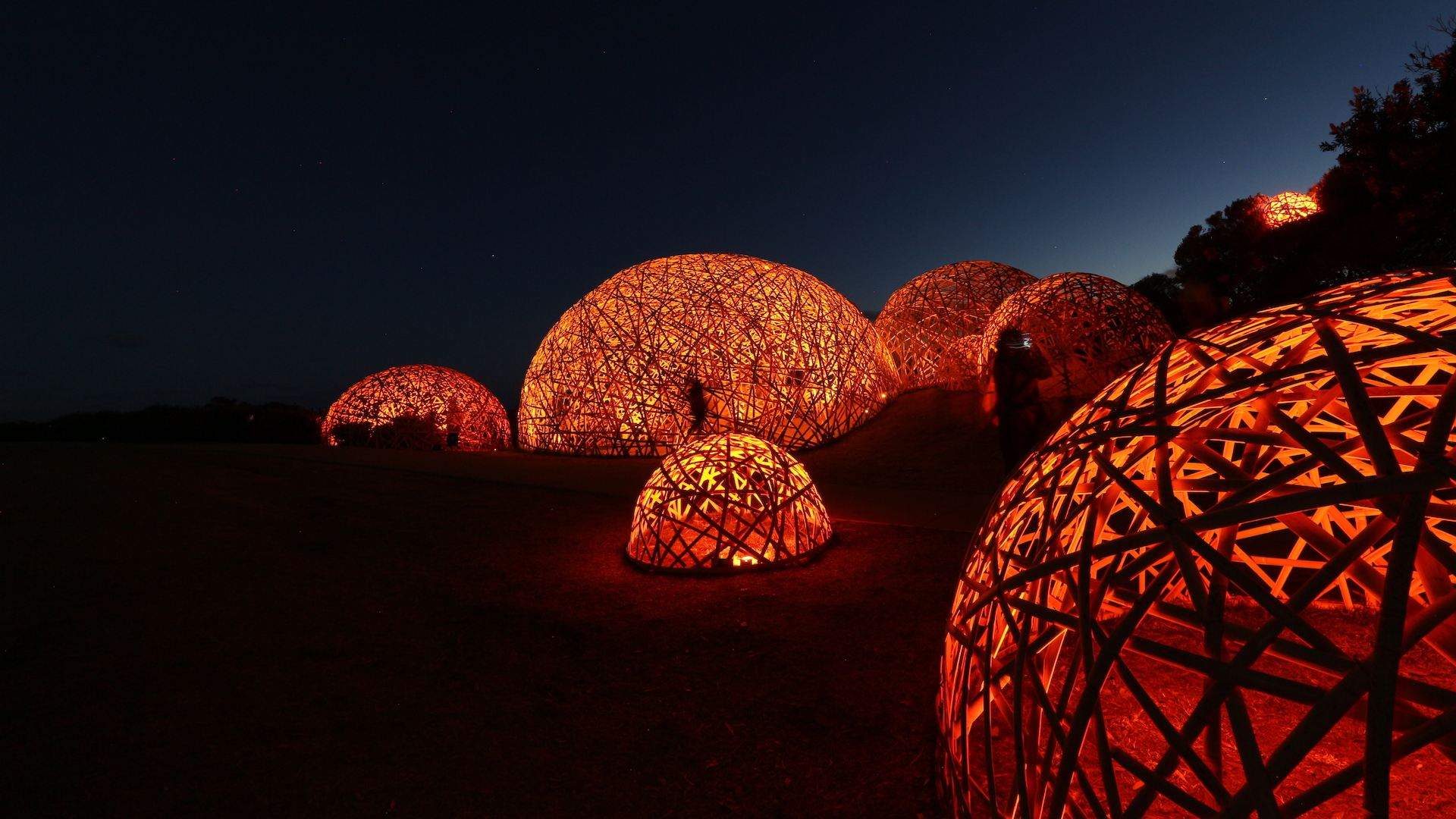 The Rising program also emphasizes the city's connection to First Peoples culture. "One thing we wanted to be very clear on and commit to was about our place and really thinking about Melbourne's history in terms of deepening understanding of First Nations histories and living culture. Fox said.
As a result, there will be no shortage of opportunities to dig deep, including works like the Narrative Sound Pavilion Black Box and the community of The Lantern Company Wandering stars – a 200-meter-long glowing eel swirling its way along the Yarra, to be enjoyed by the public by the river while sharing First Peoples' knowledge of space.
Where there is Tjanabi, one of the various food and wine experiences that take place in Melbourne's Town Hall pop-up district. Led by N'arweet Dr Carolyn Briggs AM, the event will see diners connect with First Peoples food culture as they feast through a multi-course dinner built around long-standing techniques and highly-regarded ingredients. appreciated.
"This is the community that comes together again in a really important way, enjoying the freedom we have and bringing the city back to life after being the hardest hit city in Australia," says Fox. "It's a very important moment… and we feel very lucky to launch it now. I think the audience is absolutely ready."
Rising takes place from Wednesday May 26 to Sunday June 6 at various locations around Melbourne. Visit the festival website to view the full program and purchase tickets.
Images: Wandering stars; Blak Box, 2019, photographed by Teresa Tan.
Posted on March 29, 2021 by
Libby curran