Four days, a coastal hotspot and so much to see, eat, drink and do: that's your last excuse to treat yourself to a trip to Byron Bay. In July, it was announced that the New South Wales seaside town was hosting a brand new festival focusing on food and culture – and now this event, Caper Byron Bay Our food and culture festivalannounced its program.
First of all, yes, the festival has changed its name. Rather than just enjoying all the area has to offer under its old title Revel, the new moniker now encourages attendees to frolic. But aside from that switch, the idea is still the same, covering eating, drinking, viewing art, listening to music, and having fun in beautiful surroundings.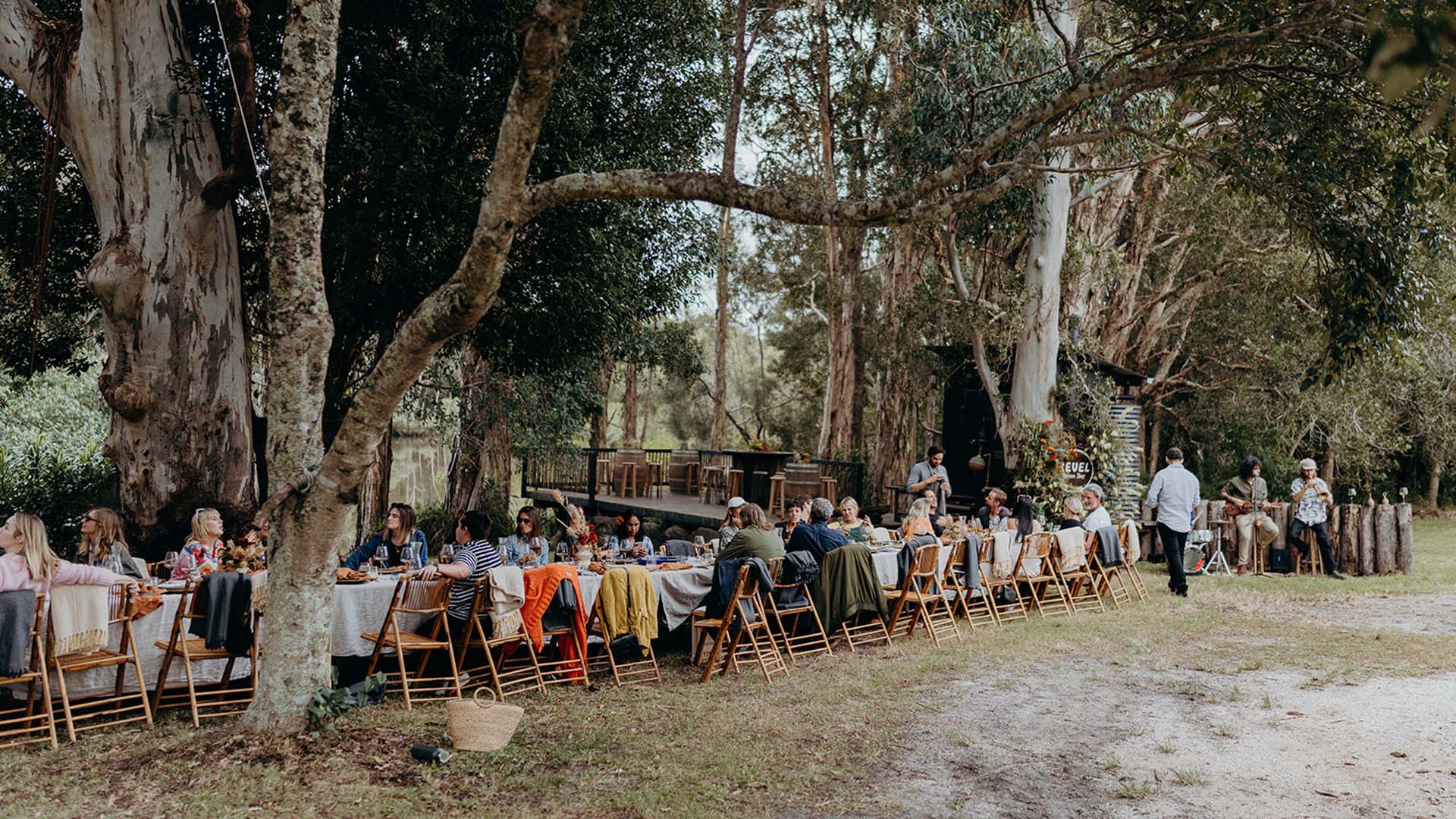 Taking place from Thursday November 10 to Sunday November 13, Caper features a major culinary component curated by Chef David Moyle, who has served as Chef of Food and Beverage at Harvest Newrybar since 2020. Highlights include Bottomless Oysters and Bellinis at the Balcony Bar & Oyster Co, natural wine tastings at Supernatural, distillery tours at Brookie's Gin, and a sourdough workshop with Bread Social. Newcomer Bar Heather, which will open soon, hosts a five-course dinner with Palisa Anderson, while 100 Mile Table at Stone & Wood hosts a backyard barbecue – and Treehouse on Belongil opts for a mix of beats, bubbles and brunch.
A farm-to-table feast with The Farm and Three Blue Ducks and The Hut's Spanish fiesta are also on view, alongside yum cha pop-ups – with the Brunswick Picture House taken over by the Melbourne Chinatown restaurant ShanDong MaMa on Saturday and Sunday. Travel too, but from Brisbane: Louis Tikaram by Stanley, who will be part of a cabaret revival in the same space.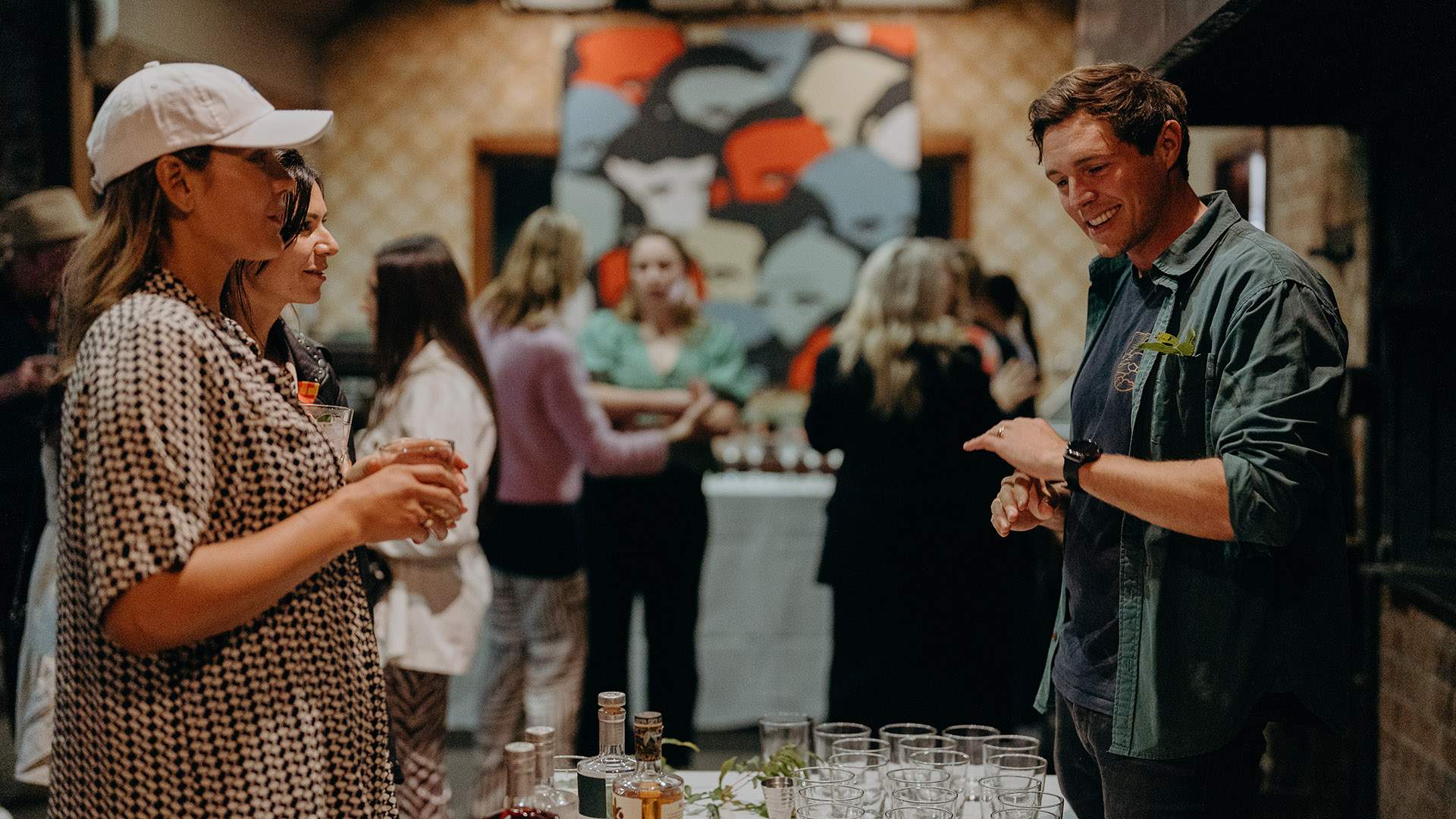 Another highlight: celebrating the Bundjalung Nation's embrace of indigenous culture via a country walk led by Explore Byron Bay owner and wife Arakwal Delta Kay, followed by a five-course lunch hosted by the chef and owner of Karkalla, Mindy Woods.
An "anti-bad vibes circle" with OneWave Fluro Friday; free exhibitions at Yeah, Nice Gallery, Gallery 7 art fair, Gallery 3 and ThomGallery; and horseback riding followed by brunch or lunch at the Zephyr Shack are also on the agenda, with more than 30 events filling the schedule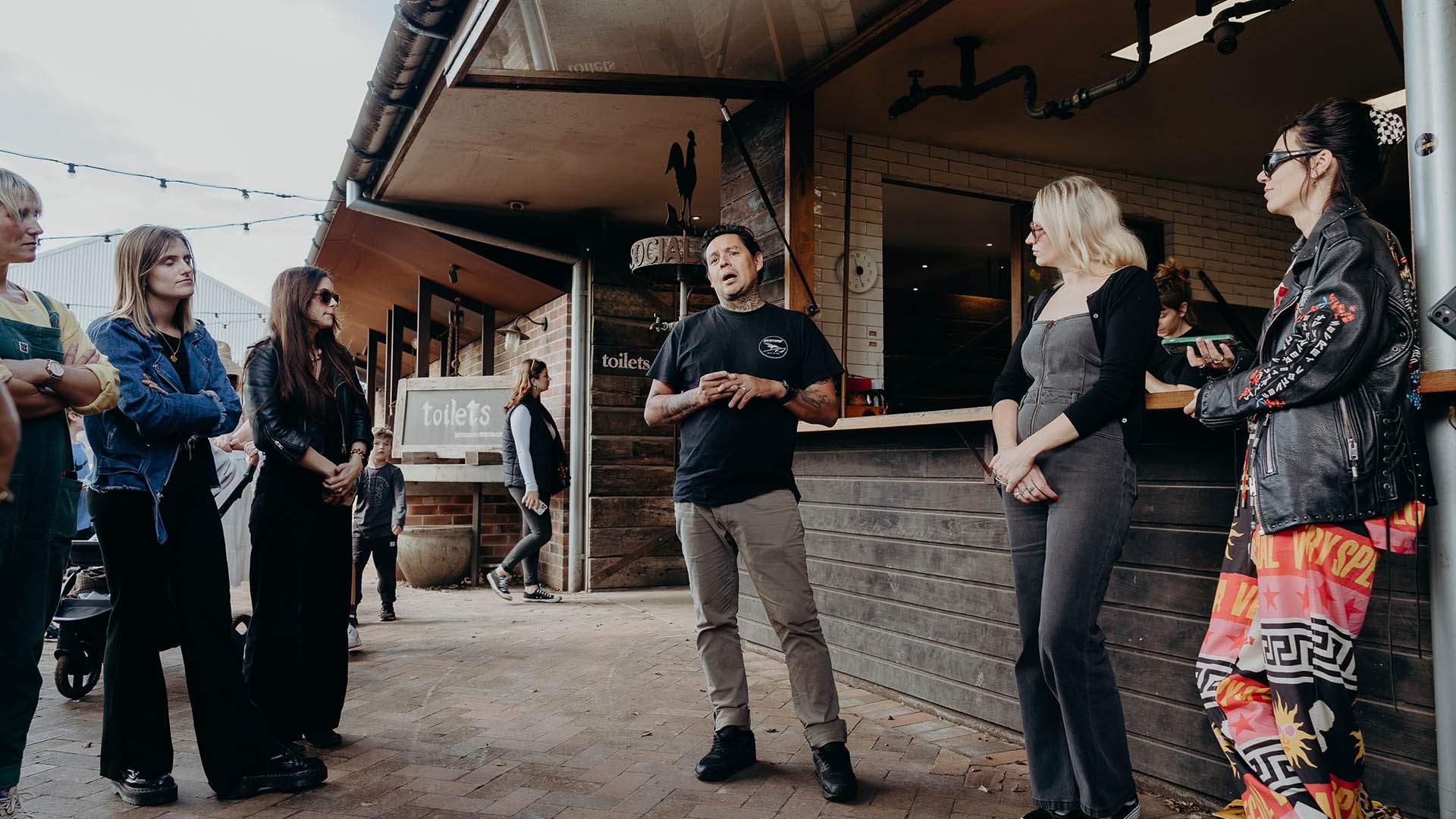 If you fancy seeing where the day takes you between official business, head to Caper Village, aka a massive food, drink, music and art district that will span the entire North Byron Hotel in the Byron Arts and Industrial area. It will host live music, DJs and art installations, as well as workshops, panels and talks.
Caper Byron Bay Our Food and Culture Festival runs from Thursday 10th November to Sunday 13th November at various locations around Byron Bay and the Northern Rivers region. For more information, visit the festival website.
Images: Jess Kearney.